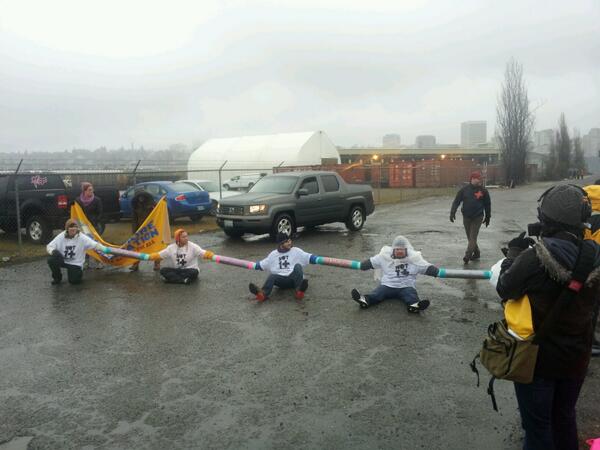 Early in the morning on Monday, February 24, about 50 immigration activists prevented Immigration and Customs Enforcement (ICE) from deporting an estimated 120 detained immigrants. 10 members of the group–including undocumented immigrants–were prepared to risk arrest (you can read their statements here). You can read more about the action here, and if you speak Spanish, here is a wonderful interview with Maru Mora, one of the lead organizers of the action.
We celebrate this act of brave resistance to the punitive and cruel immigration enforcement system!
This action was part of the ongoing #Not1MoreDeportation Campaign, organized by the National Day Laborer Organizing Network and a myriad of local organizations.